Interestingly Gold leafing was an art in Bronze Age to wrap objects in very delicate gold foils in an "unprocessed" form, without a gilding technique. As necessity is the mother of all inventions, the wrapping of objects permanently in Gold gave birth to Gilding which is also called "Gold Leafing". Gold Leafing was started in 2000 BC by the Egyptian civilization wherein to gild Mummies. Later on, it was revolutionised in Europe and gradually and steadily it started to evolve all across the world. Today Gold Leafing is utilized as the most lavish interior decoration in modern Indian Society as well.
Gold Craft Studio® smashes new records in the gold gilding segment by providing ultra-modern services. We offer tasteful astounding leafing finishes that mark the excellence of the objects. Gold Craft Studio® has come up as the best of the gold gilding establishments in India.
We have expertise in delivering the best assistance to our clients on all types of desired entities and surfaces. Our portfolio of products and services varies from small-scale industries to large-scale industries, to a three-bedroom flat to luxurious bungalows and Palaces. Gold Leafing has become an essential part of the interior decoration industry. The majority of our clients consist of the hospitality industry, holy places and high-net-worth individuals who wish to adorn their homes outstandingly.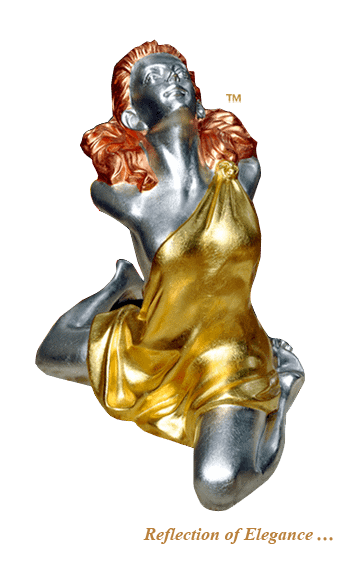 Welcome to Gold Craft Studio, where we specialize in the artistry of gold leafing services. With our exceptional expertise in gold leafing techniques, we create stunning surfaces that exude elegance and luxury. Our services are available in Delhi, Mumbai, Kolkata, Hyderabad, Chennai, Bangalore, Cochin, Ahmedabad, Baroda, Rajkot, Gurgaon, Noida, Chandigarh, Rohtak, Amritsar, Pune, Surat, Bhopal, Indore, Lucknow, Jalgaon, Varanasi, Mathura, Allahabad, Kanpur, Raipur, Shimla, Orissa, Bhubneshwar, Guwahati, and Vishakhapatnam.
Gold leafing is an ancient and revered art form that involves the careful application of thin sheets of real gold onto various surfaces. It adds a touch of glamour, sophistication, and timeless beauty to furniture, frames, sculptures, and architectural elements. Our skilled artisans meticulously handle each delicate gold leaf, ensuring a flawless and radiant finish.
At Gold Craft Studio, we take pride in our craftsmanship and attention to detail. Each project is treated as a masterpiece, and our artisans combine traditional techniques with modern innovation to create breathtaking results. Whether you desire a classic, antique gold leafing services or a contemporary twist, we can tailor our services to meet your unique aesthetic preferences.
We understand that every space deserves to shine, which is why we extend our gold leafing services to a wide range of cities across India. From the bustling streets of Delhi to the coastal charm of Chennai, and from the cultural hub of Kolkata to the dynamic cities of Mumbai and Bangalore, we bring the artistry of gold leafing to clients nationwide.
Experience the captivating allure of gold leafing with Gold Craft Studio. Contact us today to discuss your project and let our skilled artisans transform your space into a haven of opulence and beauty. Embark on a journey of exceptional craftsmanship and elevate your surroundings with the enchanting radiance of gold leafing.
Welcome to Gold Craft Studio, where we specialize in the art of gilded leafing, creating exquisite masterpieces that embody the essence of luxury and elegance. Our gilded leafing services combine traditional craftsmanship with innovative techniques, resulting in stunning finishes that leave a lasting impression.
Gilded leafing is a centuries-old decorative technique that involves applying thin layers of genuine gold onto various surfaces. It is a meticulous process that requires skilled hands and a keen eye for detail. At Gold Craft Studio, our artisans possess the expertise to meticulously handle gold leaf and transform ordinary objects into extraordinary works of art.
Whether you envision gilded leafing on furniture, mirrors, frames, sculptures, or architectural elements, our team can bring your vision to life. We understand that each project is unique, and we take the time to understand your aesthetic preferences and design goals. Our artisans meticulously apply gold leaf using time-honored techniques, ensuring a flawless and lustrous finish.
With gilded leafing, you can add a touch of grandeur and sophistication to any space. Whether you prefer a classic and ornate style or a more contemporary and minimalist approach, our artisans can customize the gilded leafing to suit your individual taste and design requirements.
Experience the timeless beauty of gilded leafing with Gold Craft Studio. Our exceptional craftsmanship, attention to detail, and commitment to customer satisfaction set us apart. Contact us today to discuss your project, and let our skilled artisans elevate your space with the unparalleled elegance of gilded leafing.
Gilding art is an age-old technique that has captivated art enthusiasts for centuries. At Gold Craft Studio, we specialize in the exquisite art of gilding, where skilled artisans transform surfaces into shimmering masterpieces. With meticulous attention to detail and a passion for craftsmanship, we bring life to your vision through the magic of gilding art.
Our artisans possess a deep understanding of the gilding process, utilizing various materials such as gold, silver, and other precious metals to create breathtaking designs. Whether it's gilding on canvas, sculptures, furniture, or architectural elements, we strive to elevate the ordinary into the extraordinary.
Using traditional techniques and innovative approaches, we carefully apply thin layers of genuine metal leaf onto surfaces, creating stunning effects that play with light and texture. The result is a mesmerizing fusion of artistry and elegance that adds a touch of sophistication to any space.
At Gold Craft Studio, we take pride in our commitment to quality and customer satisfaction. We work closely with our clients, understanding their unique vision and translating it into a gilding art masterpiece. Our artisans are dedicated to delivering exceptional craftsmanship, ensuring that every stroke of gold or silver leaf is executed with precision and artistic flair.
Experience the allure of gilding art with Gold Craft Studio. Contact us today to discuss your project and let our skilled artisans turn your artistic dreams into reality. Whether you're in search of a timeless gilded painting or a striking gilded sculpture, we are here to bring your vision to life with the utmost dedication and artistic finesse.