When we talk about Customized Leafing, we are referring to the custom-made designs in our wide palette. Not always a designer's choice is matched to the client's mindset. Sometimes Clients have their imagination and specific ideas and we believe in delivering the same to them.
Meeting the varied needs of the Client's requirement to decorate their residences, we realised that leafing can be revolutionized in a more contemporary fashion and hence it gave birth to the idea of Customized leafing.
Gold Craft Studio® and its team members believe in creating and developing new designs and patterns according to customer's requirements and we have effectively come out with brilliant outcomes. Be it Pink Leafing, Blue Leafing or ultra textured leafing, we have put in our best efforts and have obtained 100 on 100 in our implementation.
Shakil Khan (Director) created the antique bubble pattern in Gold Leafing which is still appreciated at the reception wall of Hotel Novotel, Juhu. Roohi Khan (Design Director) developed a self-textured silver leaf design which was done on the lobby ceiling of Hotel Taj Blue Diamond.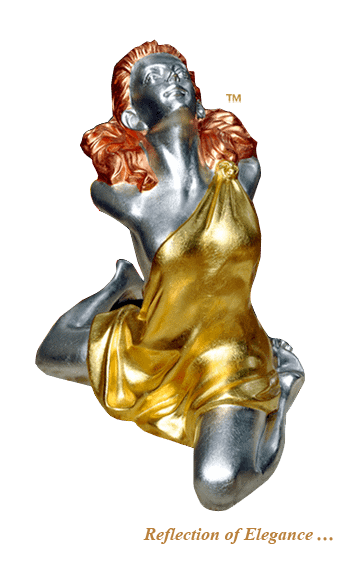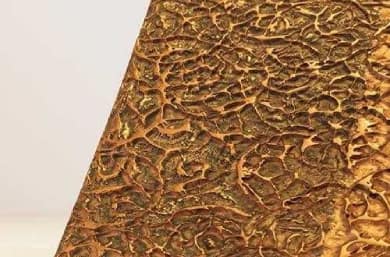 Customized leafing is the epitome of personalization and artistic expression. At Gold Craft Studio, we specialize in creating bespoke leafing designs that reflect your unique style and vision. With our expertise in customized leafing, we can transform any surface into a stunning masterpiece that captures your individuality.
Our skilled artisans work closely with you to understand your specific requirements, preferences, and design concepts. Whether you desire intricate patterns, personalized motifs, or a fusion of different styles, we bring your ideas to life through the art of customized leafing.
From furniture and décor accents to architectural elements and signage, our customized leafing services cater to a wide range of applications. We utilize a variety of leafing materials, including gold, silver, and other metallic finishes, to achieve the desired effect and enhance the overall aesthetic appeal.
At Gold Craft Studio, we pride ourselves on our attention to detail and commitment to craftsmanship. Each customized leafing project is meticulously executed, ensuring precision in every stroke and a flawless finish that exceeds your expectations.
With customized leafing, you have the opportunity to make a bold statement and create a truly unique space that reflects your personality and style. Let us unleash our creativity and expertise to bring your vision to life, combining artistic innovation and meticulous craftsmanship in every customized leafing project.
Elevate your space with customized leafing from Gold Craft Studio. Contact us today to discuss your ideas and let our skilled artisans embark on a creative journey tailored exclusively for you.